Processing
Pelletizing Process

We take plastic materials that have been discarded, scrap from manufacturers, films from retail and wholesale distributors, as well as many other sources and turn them into pellets that can be used to manufacture new products.

We design and build the equipment we use in our proprietary process right here in the USA.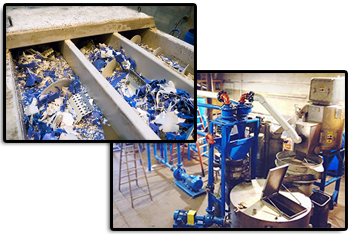 Our Washline

As with our Pelletizing Process, we design and build our equipment here in the USA to service the needs of US companies.

We take dirty plastic materials and run it through our proprietary Wash & Shred process to produce a material that can be manufactured into new products that will go on to service businesses and consumers alike.


These Processes Lighten the Burden on our Landfills and Help Protect the Environment